8 Key differences between Power Editor and Facebook Ads Manager
The Facebook AdsManager has come a long way. It is still considered as the basic platform ads, updated all the time. Custom audiences and conversion tracking pixels, which were unique to Power Editor, are now available in the Ads Manager.
Usually Facebook debuts new features in Power Editor before they are available to all users. At this stage, I have already been tested and accepted, so you can be sure that will work in your business.
Then, what annoyed me to learn the functions of Power Editor? It is more complicated than the Ad Manager. Only works in Chrome. And it's just another tool that you have to learn.
But the big difference between Power Editor and Ads Manager is a VERY important: Power Editor is professional advertising platform.
Updated to 2014, here are the key differences between Power Editor and Ads Manager Facebook that really distinguish the Power Editor tool self.
1. New Features
Most updates are first published in Power Editor and not all arrive at the Ad Manager. As a professional Social Media Marketing, you work in an industry that is going at a fast pace and that has constant changes; most of the time, you do not have time to wait. You can leverage the latest features as they become available using Power Editor.
2. Category Partners
It is almost a law that the more segmented marketing is an ad, the more effective it is. This is the thrill of the categories Partners. Now you can target based on buying behavior offline, to have a broader view of your prospects. Until late last year, had over 1,000 categories to choose from.
Do you sell real estate? Segment categories for owners of sports cars or luxury hotel guests. Are you in the budget sector of the industry department store? Segments to have twenty years and they are in the category of unemployed workers.

3. Similar Hearings
If you have a good client list, why not have another? With similar audience, you can get a very similar list that you already have, which means that, comparatively, the public will be more receptive to your marketing efforts. There are two audiences for the price of one!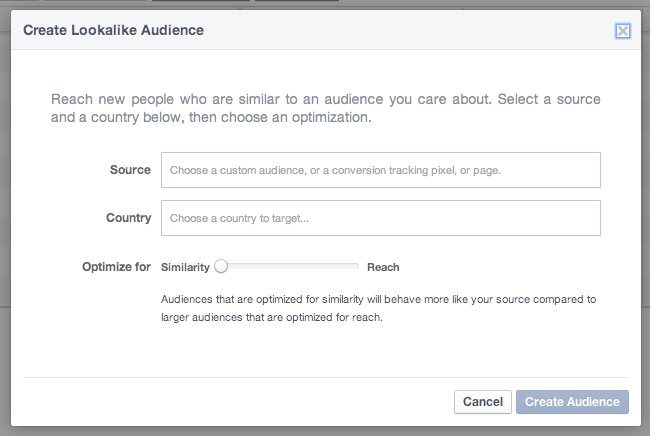 4. Publications invisible (Dark posts)
If you do not have time to publish content and then make an announcement in the Ad Manager, then consider Power Editor to eliminate the middleman. You can write Publishing Power Interface Editor, and deploy it as an ad – all on the same platform.
5. Targeting devices
With the Ad Manager, you can choose whether your ads are shown in the right column or in the news section. But perhaps not enough.
Maybe your website can not see very well on mobile devices, so that only users prefer Desktop to see. Instead, you have a message that is relevant only to those in your mobile device, so it makes sense that it is only those who have mobile to see. Even if you want to be more specific, you can select only users with iOS devices can see your ad. Editor Power can make it possible.
6. Edition by blocks
When you have a wide range of ads or ad groups, and want to modify … can take a long time. Unless you were able to modify per block. Just dial you want to update and the changes you make apply to all of them – at one time.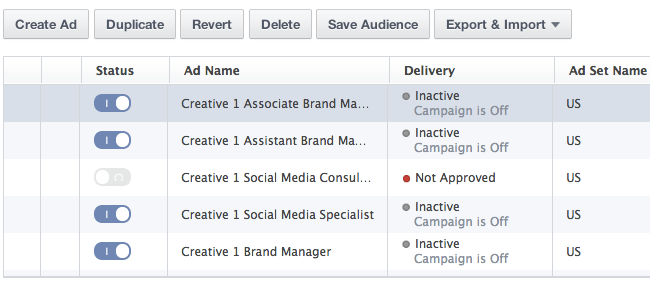 7. Bulk Import
Along the editing block, bulk import gives you the opportunity to make your ads configurations in an Excel document and then import it. Large amounts of ads no longer have to be a nightmare.
8. Conversion Tracking
If you do not measure investment Social Media Marketing, you should not do this. Thanks to the conversion tracking pixels Facebook gives you the possibility to measure if achieved (or not) the objectives of your business through ads on Facebook. However, are slightly different in Power Editor.
Whereas in the Ad Manager only they will allow to monitor a single goal – for example how many download had an e-book – Power Editor allows you to track the progress of several objectives. And when you have multiple calls to action, the difference is very important.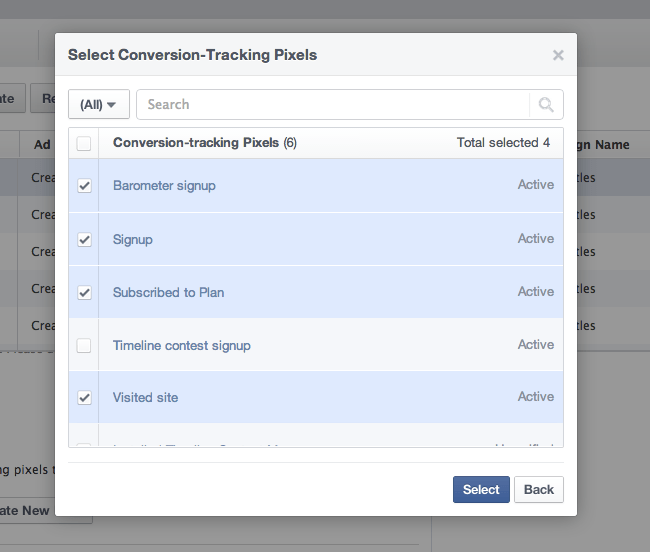 Although Power Editor is widely recommended, know that not everyone believes you have to always use it. After all, you must do what is best for your business, and that decision starts with knowing differentiate the two platforms.
Facebook updates are very frequent, so some of these points may change over time; however, the general rule will prevail: Power Editor is designed for extensive use professional, while the Ad Manager is quick and easy.