Apple iPhone X now has a Solar Charger named as Tesla!
Apple did revolutionize the smartphone industry with iPhone X by introducing facial recognition, Bazel-less screens and now a Russian accessory company taking it to a further level. The company selling a solar-powered version of iPhone X. The maker called Caviar selling it $4,500. As per Apple Insider, the company is branding the phone as iPhone X 'Tesla'! The Tesla solar panels behind the case say Tesla as well (Though they are not made by Tesla)
The first set of iPhone X 'Tesla' made Caviar says "Made on Earth by Humans". It is dedicated to when Elon Musk, the Tesla CEO sent a Tesla Roadster into space aboard SpaceX falcon heavy rocket earlier in February. Caviar said they will only build 999 units of this iPhone X 'Tesla' phone case with the phone. However, again the case doesn't use any Tesla Powerbank or Tesla Solar tiles to power it up.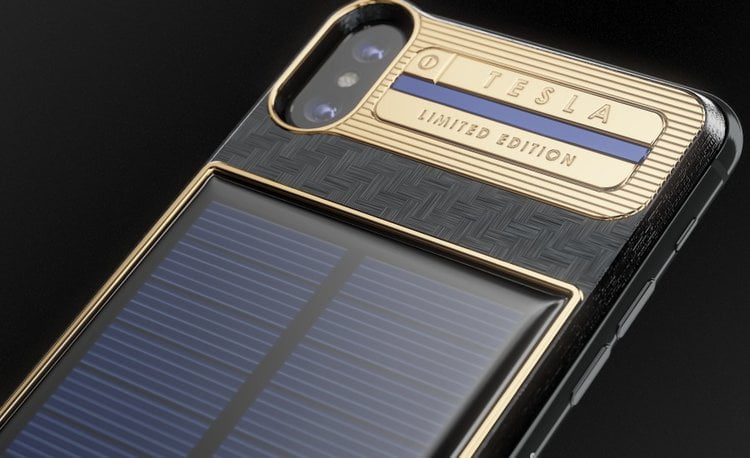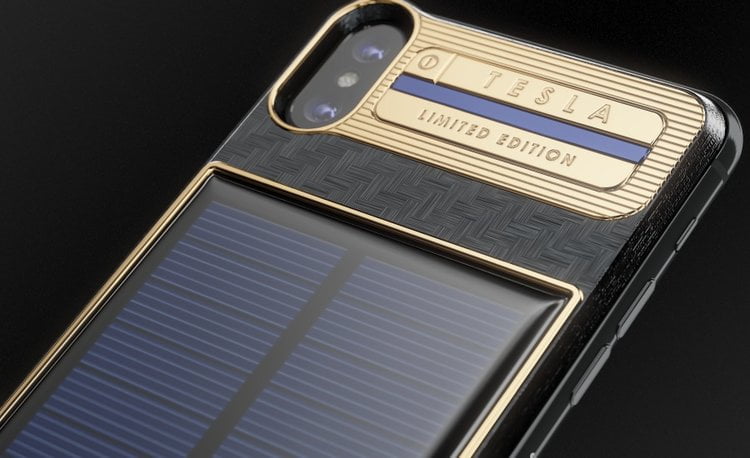 According to Financial Express :
"For $4,555, customers can get the iPhone X Tesla with 64 GB of storage (the phone is included with case) and for $4,805, buyers can get the 256 GB model. Since the product will be imported from Russia, there may be additional taxes and customs duties. Caviar has also introduced a $2,500 Nokia which commemorated Putin's meeting with the US President Donald Trump and $3,000 Apple Watch dedicated to Putin himself. "
The product page of Caviar, the phone's description and specs is not clear and doesn't distinguish how it's going to benefit users by getting charged from sunlight.
However, it says
"Use the technologies of the future for 100% and they will bring more comfort into your life, and, which is quite important, help the world to become eco-friendly."
According to Business Insider
Elon Musk, CEO of the Tesla is the first person to receive this iPhone X 'Tesla'.
If you don't see the benefit and how it's going to be embedded with Apple's current model or in the future, this one is definitely a collectible for whopping $4,500 for being the first one with such concept and with the limited amount made – it will go at a higher price with auctions for antiques after 50 years!