How to Convert Video Files to Flash (FLV and SWF)
Advertisements that you notice in various websites and blogs are flash based animations. This is the famous .swf (Shockwave Flash) file, the most popular file format on internet for displaying animated vector graphics such advertisements and applets because of its small size and decent quality. On other side, there is another very popular .FLV (Flash Video) format which in fact is a Flash video format and is very common on the web. Most of you have already noticed that when you download a video from YouTube you get it in .FLV format. This format is also very popular among other websites which embed videos on their websites, because of the small size and at the same time the great quality that the .FLV format offers. So you can conclude that the difference between .SWF and .FLV flash files is that the first one is a a vector based animation on other side the second is a Flash video file.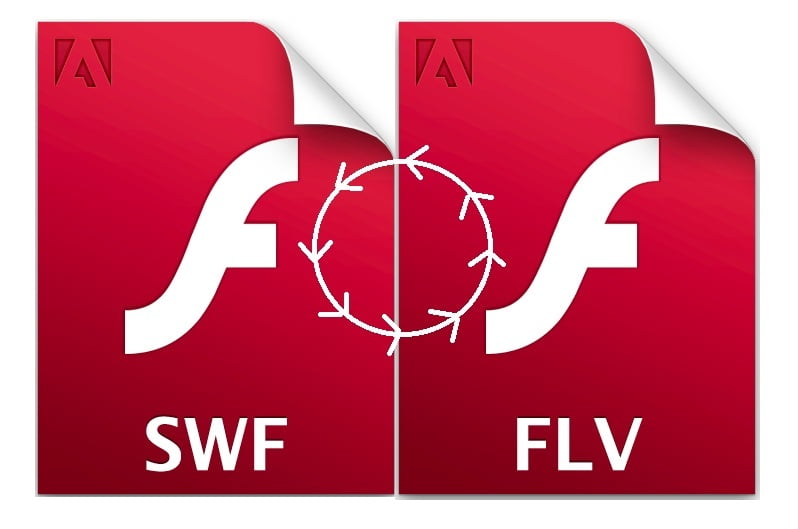 To create an flash animation it's not very easy and can be very time consuming, even you have to know some Flash programming. So if you need to create an advertisement it will be more easy for you to create it as video and after that to convert it directly into a Flash file (.SWF) and embed it on your website or blog. That's why in this article I'm going to show you the best software that will help you to convert your video files (avi, mpeg, wmv, dvd) to Flash files like .FLV and .SWF.
X2X Free Video To Flash Converter
X2X Free Video To Flash Converter is one of the best free solutions that will help you turn your favorite video files quickly into flash files like .SWF and .FLV. It supports different video files like: AVI, MPG, MPEG, MP4, WMV, ASF, MOV, QT, 3GP, 3G2, AMV, FLV. But the best feature in this converter is the possibility to generate the HTML code for your converted video, so just by copying the given code you will be able to embed the video directly in your website or blog.
Download X2X Free Video To Flash Converter
Free Video To Flash Converter
Free Video To Flash Converter compared to the other converters is very simple but very powerful video to flash converter created by the DVDVideoSoft, a software company which is very popular with their wide range of video converters and all of them for free. So starting from this fact, we can really count on this converter. It supports also a wide range of video files, which I will not mention here, so if you are interested, you can learn in their homepage.
Download Free Video To Flash Converter
IVC – Internet Video Converter
IVC – Internet Video Converter is an All In One tool that will help you download and convert various types of videos into flash (.SWF or .FLW) or vice versa, flash animations into video files. It supports the following video files: mov, mpg, mpeg, vob, asf, divx, wmv, avi, mkv, mp4, 3gp, ogm, ram, rmvb, dat, mod, dpg and mts. As I said earlier, this converter also comes with the option to download videos from various online video sharing websites.
Download IVC – Internet Video Converter
Freemake Video Converter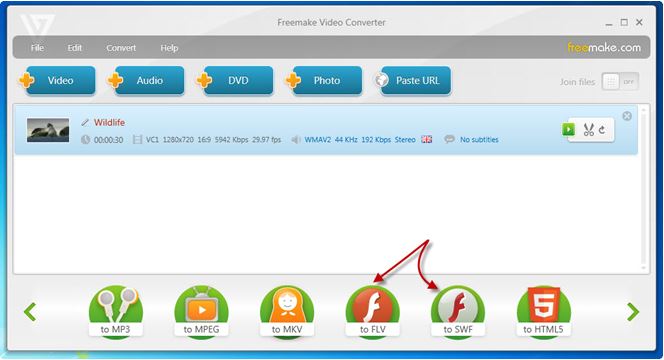 Freemake Video Converter is a very powerful freeware video converter that will let you convert any kind of video (supports over 200 video input formats) and burn them directly into a DVD. The best thing is that this converter offers you the possibility to convert your favorite videos into flash animation, .FLV and .SWF.
Download Freemake Video Converter
So, which one is the best?
These are the best free solutions I have managed to find around the web until now. I've downloaded, installed and have tested them and really I cannot decide which is the best, because all of them give to me the desired results. I suggest you to download some of them and test to find the one which will fulfill your expectations.