3 Steps To A Brilliant Referral Marketing Strategy That Will Bring You More Customers
Word of mouth is one of the best forms of marketing. The reason is simple. We all trust our friends and family.
If a friend recommends something to you, you're more likely to try it. Look at this amazing number: 74% of customers identify referrals as a key influencer in their purchase decisions. And this one: 82% Americans say they seek recommendations from friends and family when buying something.
That's how powerful referrals are. But how do you get your customers to talk about you?
Statistics reveal that while 83% of customers are willing to refer, only 29% actually do.
One, people forget. Two, people don't usually go around talking randomly about a good shopping experience or a good product they have bought – unless someone specifically asks them for a review or a recommendation. That's why you get very few organic referrals.
So, what can you do to get the ball of referrals rolling?
Here's how you can implement a referral marketing strategy to make your happy customers your brand ambassadors and your most loyal advocates.
Create a Referral Program
The first step in referral marketing is to create a referral program. Through this referral program, you encourage and even incentivize your customers to share and recommend your business to their friends.
What are referral programs? Referral programs are marketing tactics where you ask your customers to recommend your business to their friends in exchange for a reward or an incentive.
The kind of incentive you offer determines the success of your referral marketing campaign. For example, if you tell your customers "We'll give you $1 off your next purchase if a friend makes a purchase through your referral", your customers aren't likely to get bothered, really.
The incentive has to be lucrative for your customers to feel compelled to take that extra step and share your link with their friends.
Now comes the question, what kind of incentive should you offer?
You can offer cash rewards by offering a discount coupon or store credit for every referral they make. This has a double benefit. While your customer will feel compelled to participate in the referral program, it will also make them come back to your store to use that credit or the coupon. So you are not only making your customer your brand ambassador but you are also making sure they come back and become a returning customer.
When giving cash incentive, another important thing to consider is who you will incentivize. Will you offer the cash reward to only the referrer? Or will you offer it to the new referral as well? By splitting the incentive between both the parties – the referrer and the new customer – you have more chances of making your program successful.
That's what PayPal did when it launched. When someone signed up, they got $20 hard cash. When they referred someone who also signed up, they got another $20. The program was a hit and PayPal grew from zero to 100,000 in just one month.
They encourage customers to buy more by giving them points for each dollar they spent shopping. These points are then accumulated and converted into cashback $5 reward. Consumers feel like they are taking an advantage of earning back money by actually spending more of it on Kohl's products.
A study revealed that 77% of Americans preferred cash incentives over swag. Still, for some businesses cash incentives aren't feasible. Take Dropbox for an example. The file sharing software is free but it gives an option to upgrade to get additional space. If you look at its business model closely, you will understand why cash incentives are not feasible for Dropbox.
But that didn't stop them from offering a referral program.
They give both the advocate and their friend a bonus space of 5GB up to the limit of 16GB. This program helped them increase active users 40 times in 15 months.
Let Your Customers Know About Your Referral Program
Airbnb is famous for their referral program. But do you know that their first referral program was a complete failure?
Why? Because they didn't promote it well. Even their employees didn't know it existed.
It'd be disappointing if you take the time to deliberate over the referral program and create incentives only to have your customers completely ignore it.
To avoid this, you need to promote your referral program adequately. Let them know what you are offering. Here are some key places where you should promote it:
Header or the main navigation – you'll see many websites that have a menu item named "Get $25" or something similar. That's the link to their referral program.
Pop-up images – ideally have an image pop up right after they have made their purchase.
Social media channels – let your followers know about the amazing incentives you are offering. Be tasteful about it though. Space out your messages and don't be too promotional.
Email your existing customers – make sure you mention the referral program in your marketing emails. Order confirmation emails are also great places to promote your program.
When promoting the referral program, take care of the copy you write. Instead of focusing on the incentive alone, the messaging on your referral program should communicate your business values as well. The copy should compel the customer to participate. Take a look at these examples.
Image source: beeketing.com
GoldieBlox emphasizes on the mission of the product in their messaging when promoting their referral program.
Image source: sleeknote.com
Harry's pre-launch referral campaign was a super hit and helped them gain more than 60,000 signups before they launched.
Work With Influencers
Another tried and tested technique is to work with influencers in your industry. Do some research and make a list of influencers. Look for bloggers, Instagram accounts, Facebook pages, and groups.
You may not be in a position to pay handsomely for an Instagram account with a million followers. In that case, keep an eye on the small and mid level. There are many influencers who would be ready to recommend you in exchange for a free product. You could offer them a free product and ask them to leave a review on their social media page. This proven tactic brings in a crazy amount of referral traffic.
Author Bio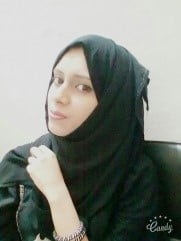 Faiza Farooqi is an E-commerce Manager at Codup who accepts challenging strategies and puts amazing ideas on the table! She is an active community manager and also blogs at Codup Readers.